Chanta loved bondage modeling. To her, it was a huge adrenaline rush to see how much she could "take"; she would try anything from crazy suspensions to forced orgasms that left her screaming. Through being tied by so many people she learnt what was and wasn't comfortable for the bottom, where knots shouldn't be placed and how weight should be evenly distributed. It was the mistakes of other people that would provide an invaluable education for Chanta when she began rigging.
In 2002 Chanta moved from London to San Francisco. It wasn't long before she was regularly appearing as a Dominatrix on Whippedass.com and then began to direct (and do all of the ropework) for Wiredpussy.com.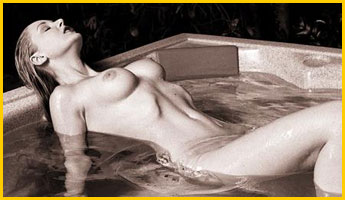 Waterbondage.com and MenInPain.com soon followed and Chanta found herself tying up balls/breasts and all other body parts on an almost daily basis! Any shoots (shot) before April 11th 2005 on these 2 sites show Chanta's rigging. She is proficient in western, Japanese, suspension and any other style of bondage you can think of!
Chanta is now working on her book "Bondage for Sex" and is available for solo, couple and group classes.